DynamicPoint is an Office 365 SharePoint development company that creates software applications that extend the reach of our client's CRM and ERP implementations. The company's strategic advantage is that its products leverage the existing functionality and feature set of the Office 365 Power Platform to deliver applications that provide a familiar, rich user experience at a fraction of the cost of competitive solutions.
Job Openings
REMOTE DELIVERY MANAGER
This position will work directly with clients in configuring and supporting our applications to meet their business needs. This includes all aspects of the implementation lifecycle including requirements gathering, configuration, testing, training and support.
In addition to managing the implementation side of the company, the individual is expected to take a leadership role in expanding DynamicPoint's partner network. This distribution model will not only exponentially increase the scale of the organization but also allow it to focus on product development. Partners will find this model advantageous not only for the product margin, but for the opportunity to provide Office 365 related services to their customers. This effort will require the identification of potential partners, sales and implementation assistance and training for partner staff.
Candidates must operate autonomously with little to moderate direct supervision. As with everyone in the organization, this individual is expected to exercise sound judgment within defined best practices and to always engage a client with the highest levels of professionalism and integrity.
Responsibilities
Translate client business needs into DynamicPoint and supporting Office 365 technologies configuration and implement this configuration into the customer's environment
Manage the implementation project and other DynamicPoint resources to meet customer's deadlines, while providing status updates
Create assigned deliverables (design documentation, course materials, presentations, or others) that are on time, within scope and of the highest quality
Provide both formal training and ongoing user support
Identify and assist in closing opportunities for additional services that solve client challenges
Document requirements, scope work, and create accurate estimates for prospective client engagements
Command the growth of our partner reseller market and provide the required enablement support
Minimum Requirements
Bachelor's Degree, preferably in a technical major
At least 5 years' experience in a business consulting environment (preferably large firm) with specific focus in software implementation, processes and/or project-based experience
Demonstrate competency in using standard desktop applications for word processing, spreadsheets and project management
Demonstrate competency developing client requirement documentation, implementing software, performing customer support sessions and conducting training
Ability to work effectively and independently in a small team environment
Strong time management skills and multi-tasking abilities
Good oral, written and presentation skills
Professional Experience with each of the following technologies:

Microsoft Office 365 (SharePoint, Microsoft Flow, Forms, PowerApps, etc.)
General knowledge of industry leading ERP applications and integration objects
SQL Server
Windows Server
Desired Requirements
Experience and/or knowledge in the following areas:
Experience in implementing Dynamics GP, NAV, AX, 365, Sage, Epicor or similar Enterprise Resource Planning Solution
Working knowledge of Power BI reporting
Understanding of Active Directory and Microsoft Exchange architecture
SharePoint functional administration, execution of PowerShell scripts, technical support and debugging skills
Candidates must be interested in working for a small, dynamic organization that offers a lot of opportunity to make a difference. The ideal person is willing to learn the skills necessary to grow a business and execute a shared vision. With minimum top-down management, we encourage entrepreneurialism, innovation and teamwork. We are a driven team with a fun, casual, flexible work atmosphere. We promote an environment where individual recognition and commitment are important to our overall effectiveness.
If your skill set matches this opportunity please send your resume today!
Send Your Resume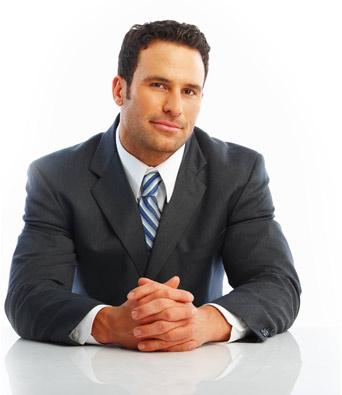 Why Customers Love DynamicPoint

Kellie and team I really appreciate all your help getting our customer's project sorted out. It may not have been our ideal go live situation with the client's old system going down suddenly, but you have been awesome about very quick responses, and getting things taken care of for us and the client. Thank you.

Brenda N.,
Senior Director, Technology Services | RSM US LLP

IT systems are never perfect. The difference between a good and average (or poor) experience is made when a vendor proves themselves as a true business Partner by ensuring the customer is getting the value they expect from their product, it's this character and culture of their team that validates my decision to partner with DynamicPoint.

Chris E.,
Director of Business and Quality Information Systems | OneBlood, Inc

We have been so impressed with DynamicPoint's solution and their people. They put in the time to make sure they can deliver what they promise," concludes Amy. "You can tell they are very committed to their customers and made me feel like a priority through every question and conversation.

Amy T.,
Sr. Manager Business Applications & IT Support Services | CBORD

DynamicPoint is very knowledgeable, quick turnaround times and great customer service. What they deliver is always what I asked for or more. One of my most favorite vendors!

Shannon I.,
Glidewell Laboratories

Great expertise with both Microsoft Dynamics GP and SharePoint. DynamicPoint was very responsive and professional throughout the engagement. The product was exactly what was desired, and was bug free upon delivery. I highly recommend working with DynamicPoint for any GP customization or SharePoint development.

Ron T.
T.D. Williamson Inc.