As the old saying goes, a picture is worth a 1,000 words.  That's why we have added image support to our Office 365-based customer and vendor portal solutions. Since the product is SharePoint based, you have access to SharePoint libraries, which support digital assets, image or audio collections, and video libraries. But what if you want to include an image that resides somewhere else, say in your ERP, CRM, or in a SQL database? Well, now you can. DynamicPoint's development team has added image support in its Office 365 customer and vendor portal solutions with integration to several market-leading ERP applications.
How will this functionality be used?  Well, that is entirely up to you and the applications are numerous. Here are some typical examples to get your wheels turning:
Include images of your inventory products alongside the item's availability or current order status.
Render technical specifications or design documentation associated with customer orders or vendor purchase orders.
Showcase job status with pictures detailing project status, including the percentage of work completed.
Integrate images from your HR system such that customers receive a personal touch with whom they are working.
Let's take a look at one of these examples in detail so you can get a better understanding of the flexibility.
How It Works
Let's start off with an ERP application where I have included pictures of product items. My list of inventory items may look something like this: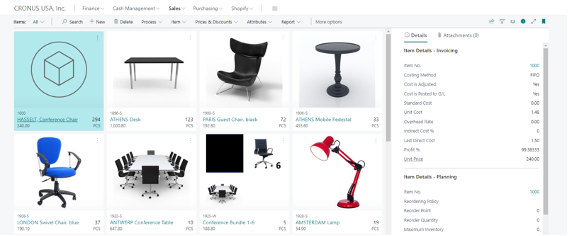 These pictures have been stored in my ERP system and I want to include them on my customer or vendor portal so that everyone can experience the benefit. Of course, moving them to another system sounds like a pain as I would have to maintain them in both locations. The good news is that this is not how DynamicPoint's portal product works. We integrate this information in a real-time fashion and the data stays where it should, in your ERP product.
First, you just need to configure the connection to the web service where the images are stored. After configuring the image service and associating it with the corresponding data, your portal will render images directly from the ERP application.
Here we can see the list of orders: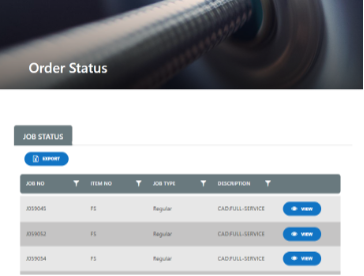 And drilling into one will render the image
The Benefit
It's really as simple as that. The benefit is now any image that resides in your ERP, CRM or database can be shared in real-time on an Office 365-based SharePoint portal. Your customers, vendors, or employees can benefit from seeing these images just as existing ERP users already do.
To learn more about our Office 365 SharePoint customer and vendor portal application, visit our product page or schedule a live demo.