Do you have a scenario where individuals need to submit expense reports to obtain reimbursement but are not employees within the organization?  We have seen this situation arise in the instance of volunteers, vendors, partners or other supporting staff that are incurring business expenses on a company's behalf which need to be reimbursed.  Using SharePoint's flexible authentication options in conjunction with DynamicPoint's Expense Management application enables external users to access an intuitive SharePoint based expense report that is securely accessible to outside resources.
The first challenge in making any expense reimbursement process available to outside users is that of security.  Of course you don't want the expense report available to any person on the web, but at the same time you don't want to have to create external individuals as users within your security system (most likely Active Directory).  This is where SharePoint's various methods of authentication options come in handy.  Using Forms Based Authentication, you can create and manage these users directly within SharePoint or Office 365.  If maintaining user accounts and passwords is not your idea of a good time, how about using Microsoft Live ID, Google or even Facebook as your identification provider.  You can still manage their access and permissions from within SharePoint but do not have to deal with the creation of the account and inevitable maintenance when a user forgets their sign in or password.
After they have authenticated to SharePoint they would then have access to DynamicPoint's Expense Management application.  Specific permissions can be configured such that the external user can only access certain field options or maybe have a specific workflow that requires additional, or at least different, reviews for approval.  Upon final approval, the expense report would be integrated with Dynamics GP or NAV for payment in a similar fashion as an internal employee. Review the following Case Study to see how a Global Professional Association streamlines expense reporting for volunteers and employees by leveraging the benefits of SharePoint Forms Based Authentication and DynamicPoint's Expense Management solution.
The resulting solution would look as follows: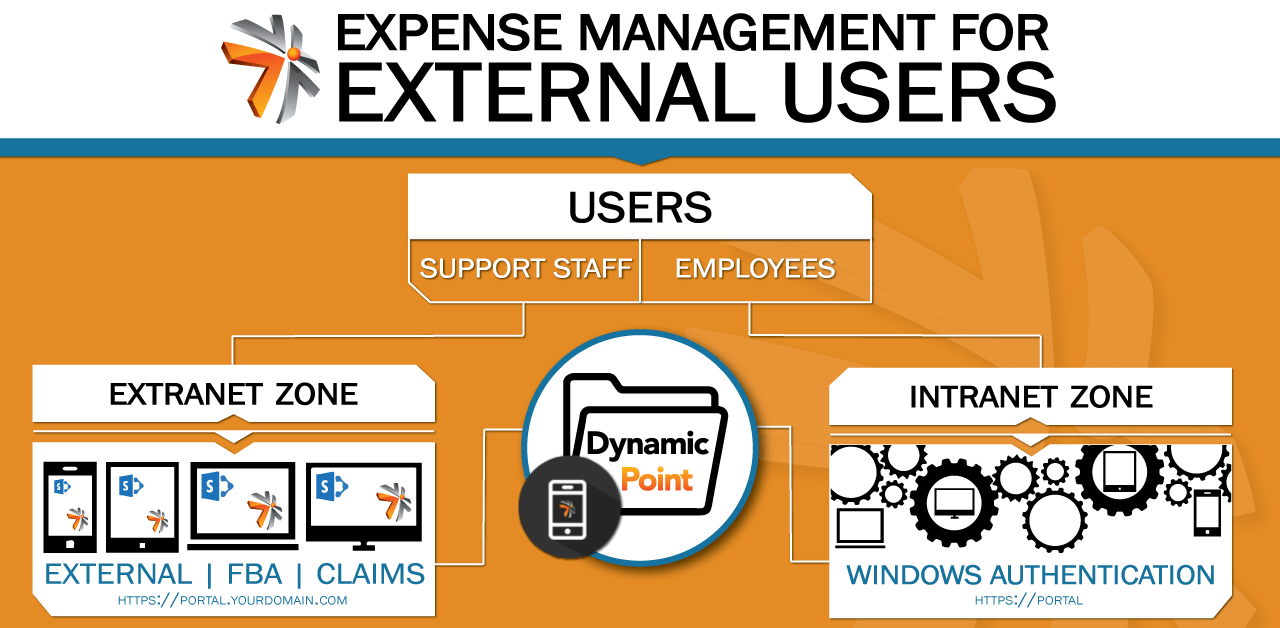 By Mike Marcin, DynamicPoint – SharePoint Expense, Invoice & Requisition Management applications built exclusively for Dynamics GP & NAV.