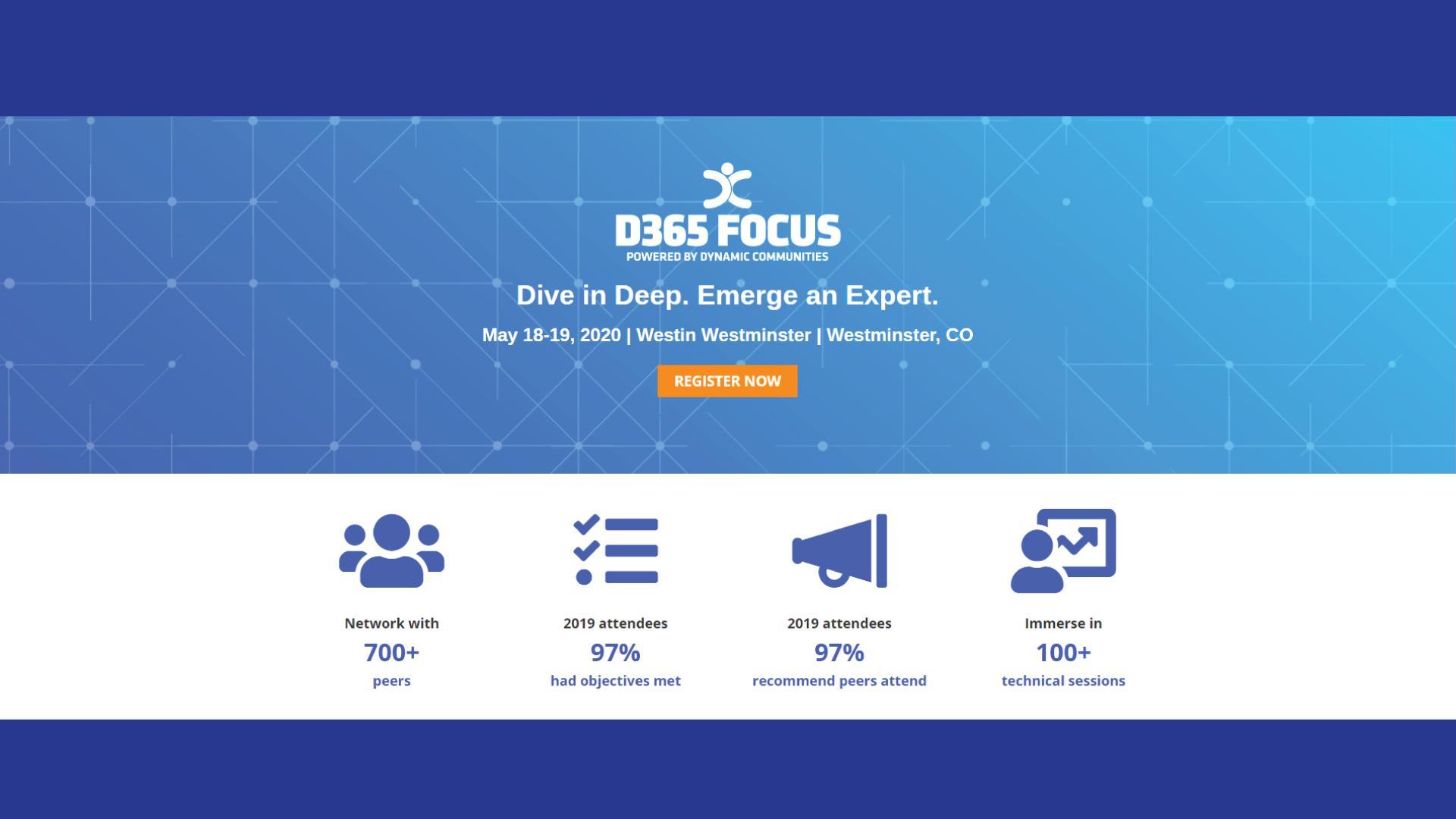 D365UG Focus 2020
About D365 Focus North America
D365 Focus powered by Dynamic Communities is the premier event where technical users, experts, and partners meet to connect, learn, find new business opportunities and get inspired as one community through deep-dive technical sessions.
D365 Focus events offer two full days of technical and applicable sessions and business showcases related to Microsoft Dynamics 365 – Business Central/NAV, Customer Engagement/CRM, and Finance & Operations/AX.
CATEGORIES
---
RECENT POSTS
---
PARTNER ORGANIZATIONS
---
DynamicPoint is a proud member of the Microsoft Dynamics 365 Community. Click the logo below to see our featured blog.