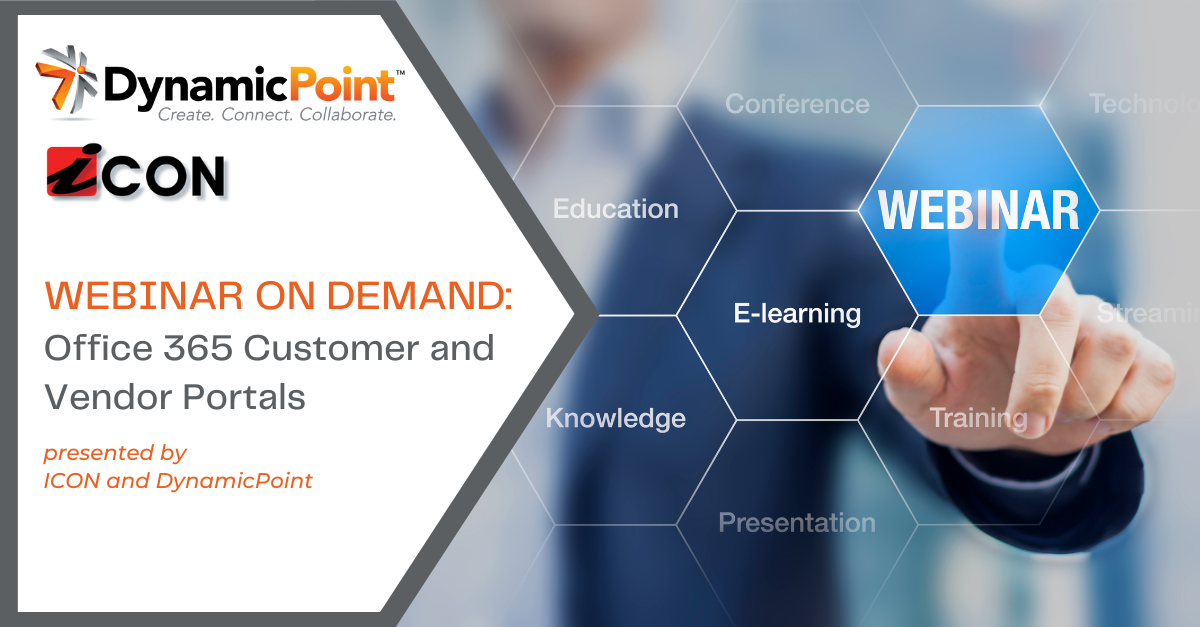 Office 365 Customer and Vendor Portals: presented by ICON and DynamicPoint
Watch our webinar on demand and learn how you can leverage a customer, vendor or employee portal together with Office 365 to automate entire business processes. The options are endless, but to illustrate we will be covering the following examples:
⇒ Customer and Vendor Self Service
⇒ Vendor Onboarding
⇒ Customer Contract Renewal
These are just a few examples of what's possible. The webinar will surely help spark your creativity and your ability to identify other business processes that can be automated for your organization using the power of Microsoft Office 365.
CATEGORIES
---
RECENT POSTS
---
PARTNER ORGANIZATIONS
---
DynamicPoint is a proud member of the Microsoft Dynamics 365 Community. Click the logo below to see our featured blog.