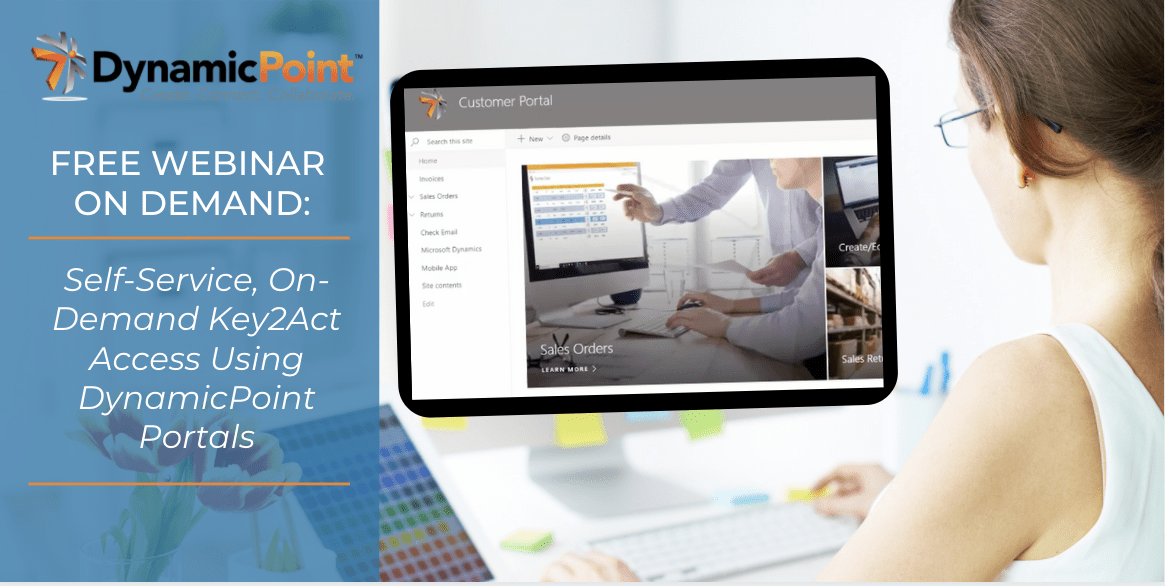 Self-Service, On-Demand Key2Act Access Using DynamicPoint Portals
Discover how a DynamicPoint Customer, Vendor or Employee Portal can extend the reach of your Key2Act implementation. In this webinar you will learn how to:
• Offer customers, vendors or employees 24-7 access to service management, job costs and equipment management all from within Office 365.
• Increase efficiency of customer service and field service departments, while saving money, by enabling customers, vendors and employees to access their own data online or through a mobile app.
• Leverage your existing investment while promoting a work-from-anywhere environment.
CATEGORIES
---
RECENT POSTS
---
PARTNER ORGANIZATIONS
---
DynamicPoint is a proud member of the Microsoft Dynamics 365 Community. Click the logo below to see our featured blog.