In addition to DynamicPoint's vendor portal application being able to share such data as purchase orders, vendor invoices, contracts and shipping details with vendors, it can also be used to automate entire business processes.  One of these processes is vendor onboarding.  By leveraging the Office 365 platform of which provides the foundation for every DynamicPoint portal, we can easily configure a Power Automate workflow in conjunction with some forms to streamline an otherwise labor-intensive process.
The typical vendor onboarding process is something like this:

In the following video we demonstrate how this can be done using Power Automate with DocuSign for obtaining electronic signatures.  When the process is completed the vendor is automatically created and they receive an invite to the DynamicPoint portal.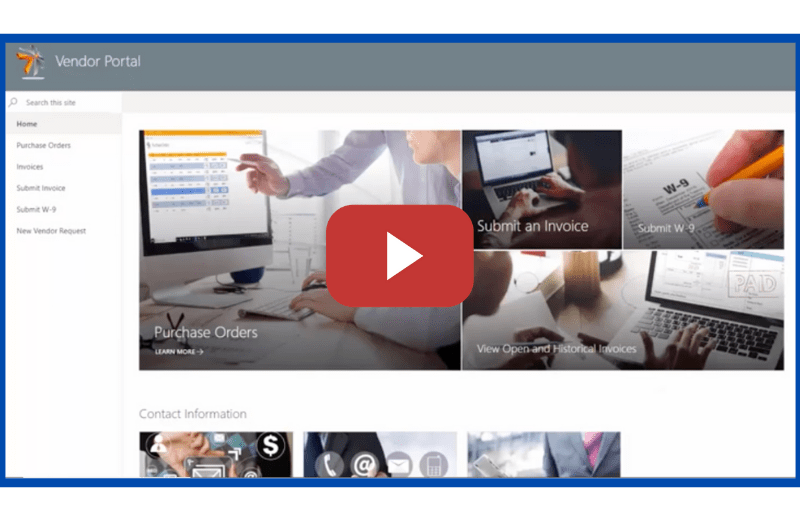 Interested in Learning More About our Portal?
Visit our Portal product page
Sign up for a Live One-on-One Demo