The manufacturing industry continues to have to adapt in order to meet the changing demands and requirements of today's consumer. Competing successfully will require that manufacturers increasingly provide customers with shorter times between order and delivery and between product conceptualization and realization, greater product customization, and higher product quality and performance while meeting more stringent environmental constraints. Accomplishing these goals will require major changes in current manufacturing practices, such as greater use of information to reduce waste and defects, and more flexible manufacturing styles. The use of information technology can enable substantial improvements in the operation, organization, and effectiveness of information-intensive manufacturing processes and activities.
We support digital transformation in manufacturing by offering cost-effective, out-of-the-box solutions for manufacturers utilizing the Microsoft ecosystem. The DynamicPoint Portal App enables manufacturers to view, edit, and create ERP and CRM data from an Office 365 SharePoint Portal. The Portal App establishes a secure connection to virtually any data source using industry-standard ODATA web services. The flexible architecture of the product allows virtually all information and reports to be included. The portal data is secured by displaying only the relevant information for the authenticated user.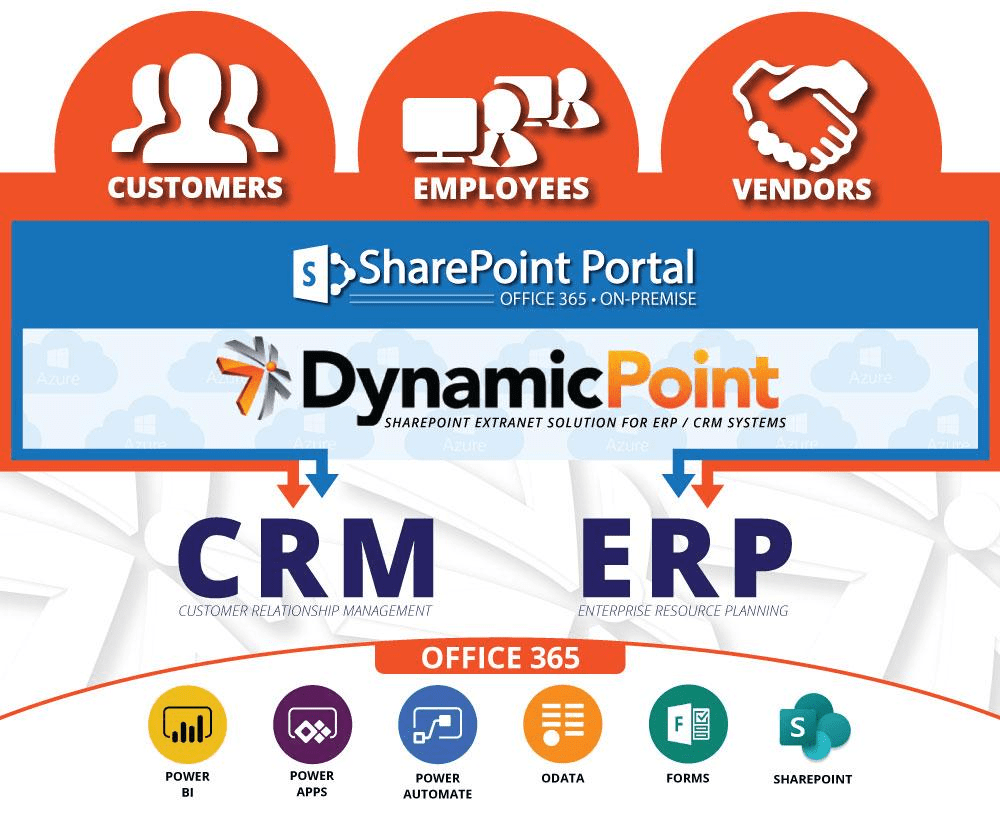 How can a SharePoint Portal help your manufacturing business?
DynamicPoint's SharePoint Portals are built to integrate with your ERP and CRM system and deliver a flexible, seamlessly integrated and highly secure extranet solution for 24/7 self-service access.
Below are just 5 ways our Portals can help manufacturers improve customer service and streamline their operations. Users can:
View and edit order and purchasing information in real-time
Access inventory data, stock levels, BOMs, and order new products.
See outstanding invoices, make payments, and submit new invoices.
Create new product return requests and manage RMAs.
Access performance reports, share KPIs, and customer rating information.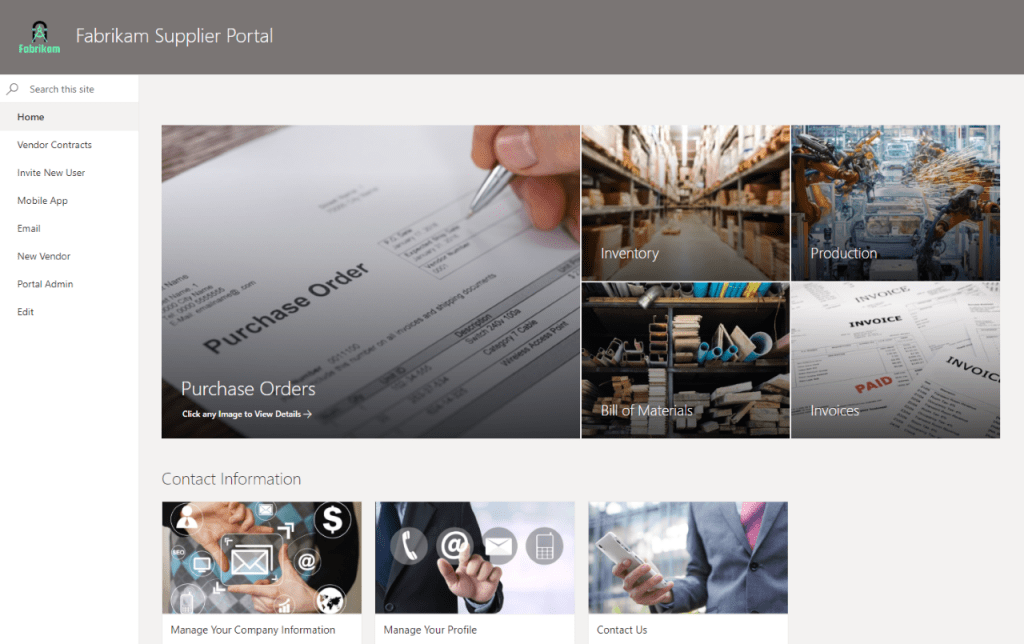 *Actual example of one of DynamicPoint's client's Manufacturing Portal dashboard
LEARN MORE:  Join Mike Marcin, President of DynamicPoint, who will be presenting on Manufacturing Portals at the May 26th BMAC Online Event.
Sign up for a free trial, view pricing details or schedule a product demonstration.