One of the most powerful aspects of creating an Employee Expense Management application on Office 365 is the use of Power Apps.  A Power App allows employees to collect and submit their receipts using just their mobile device.  In addition, the interface can be easily configured to capture additional information such as the customer, project, or the cost center the expense was incurred on the behalf of.
The simple interface looks like this: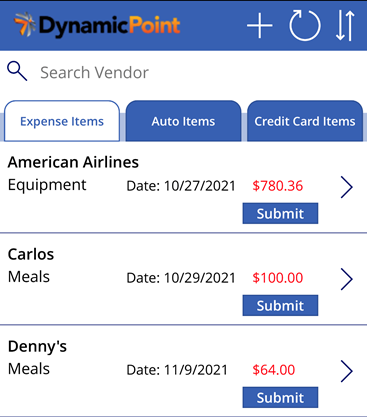 As you can see from the tabs across the top, it is quite easy to add out-of-pocket expenses, as well as auto mileage reimbursement and corporate credit card charges.
Unlike other apps available on iPhone or Android stores, PowerApps can be completely tailored to your needs, including the addition of more fields, business rules, branding, etc.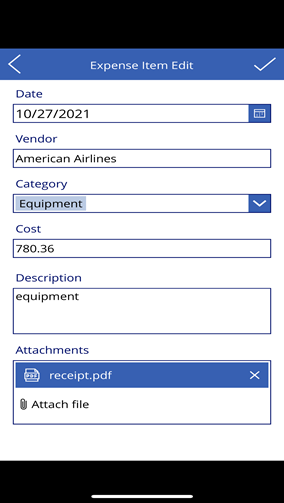 If you are interested in learning more about how DynamicPoint's Employee Expense Management Application, EasyEXP365, leverages Power Apps, please check out our product page or schedule a demo.