What do field service organizations such as mechanical service providers, facility management, and energy service corporations all have in common? The need to create and manage service calls. Quite often these cases are still being created and managed manually – by customers calling into a service desk or sending an email.
What if you could leverage your Microsoft Office 365 subscription to help automate this manual task, all while offering your customers 24/7 self-service to create and check on the status of their service cases from an online portal? That is exactly what DynamicPoint has brought to fruition with its Office 365 SharePoint-based Customer Portal application.
What is the Need?
Before we dive into the details of what a portal offers, let's first discuss why we would want one. Mechanical service providers, facility management companies, and energy service corporations must differentiate their services to develop loyal customers. Customers want an easy method to create service cases, check on the status, receive notification of updates, and run reports to analyze their history. They often want additional financial functionality such as the ability to view and pay invoices as well as print customer statements.
From the service provider perspective, they want to keep their customers happy. Providing additional communication and analysis, however, can come at a high cost if it is being performed manually. This effort can create a large burden on customer service agents whose time is already limited.
What is the Answer?
A customer portal is the logical answer to provide this level of service without increasing the cost to the service provider. Self-service is not only automated and available around the clock, but it provides functionality and features that customers expect. Here are some typical operations we see with service portals:
| | | |
| --- | --- | --- |
| Service | Financial | Customer Account |
| Create and view service cases | View and print invoices | Update address details |
| Receive status updates | Pay invoices | Manage company contacts |
| Print call summary reports | Generate customer statements | Generate dashboard and KPI's |
| View service response times | Request returns and credits | View and renew contracts |

How Does it Work?
If you happen to be a Microsoft Office 365 customer, you already own a robust and flexible framework for portal creation. Microsoft has enabled SharePoint as a business-to-business extranet solution. This framework allows you to securely share content such as documents and videos, collaborate using blogs and wikis, extend analytics using Power BI and automate business processes using Power Automate workflows. DynamicPoint's portal application adds the ability to integrate the data right from your ERP or Service Management system.
The resulting portal home page will look something like this: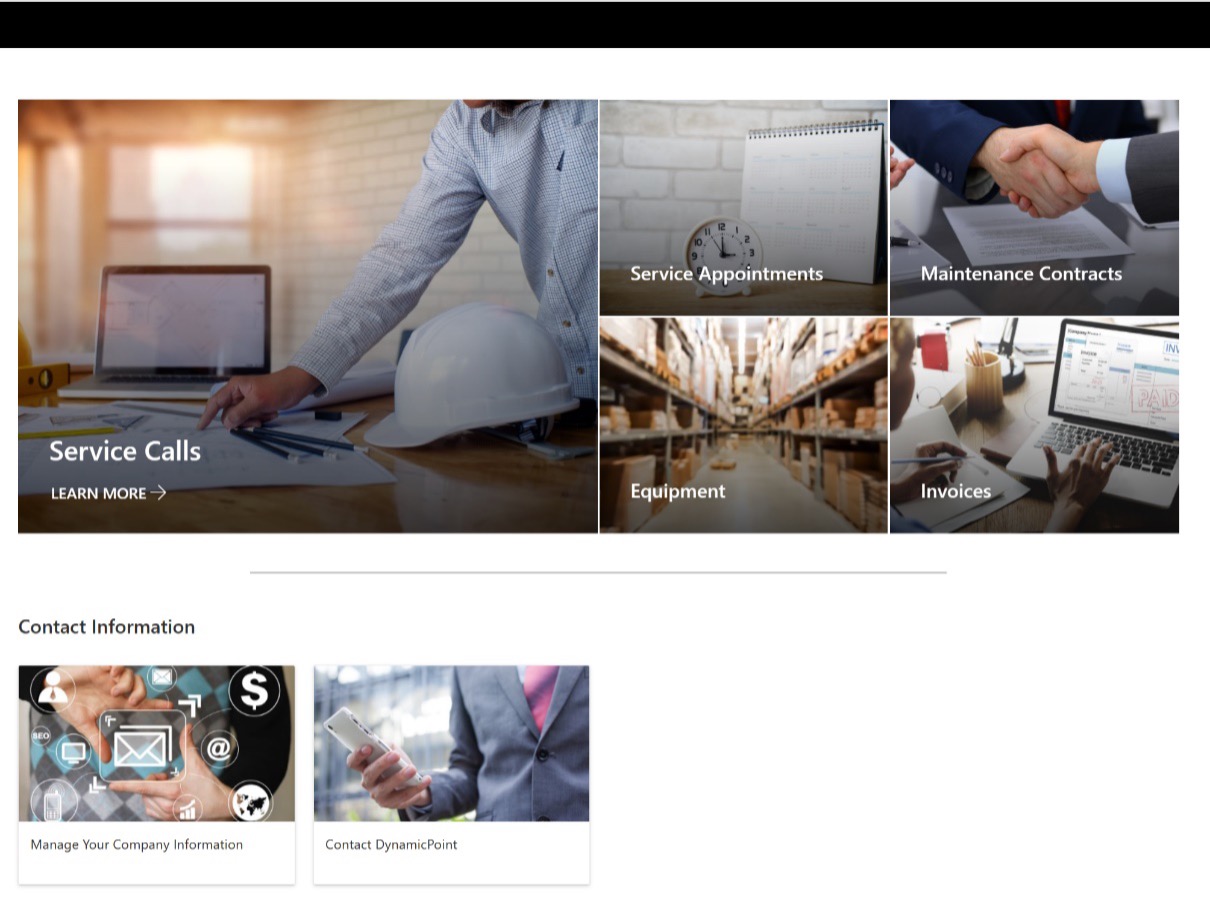 With the ability to view, edit or create new service requests: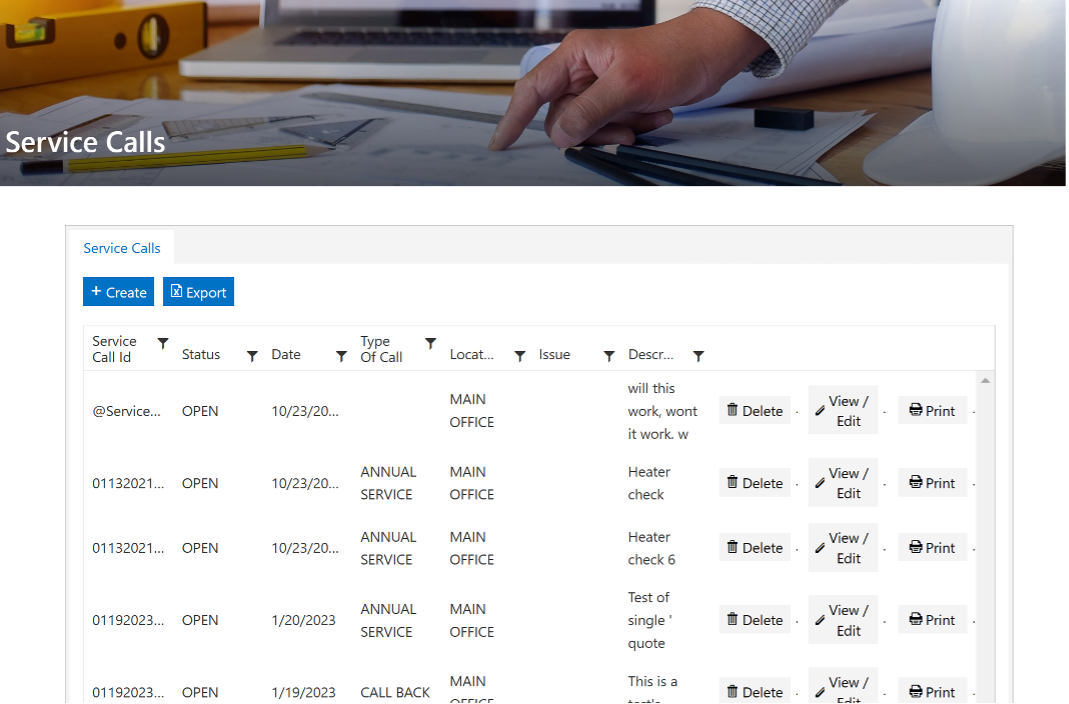 If you happen to be a Key2Act Signature customer, you can find a video demonstration of a sample Key2Act Service portal here.
Want to learn more?
Check out our recent demo videos, view pricing details, or schedule a 1:1 product demonstration.