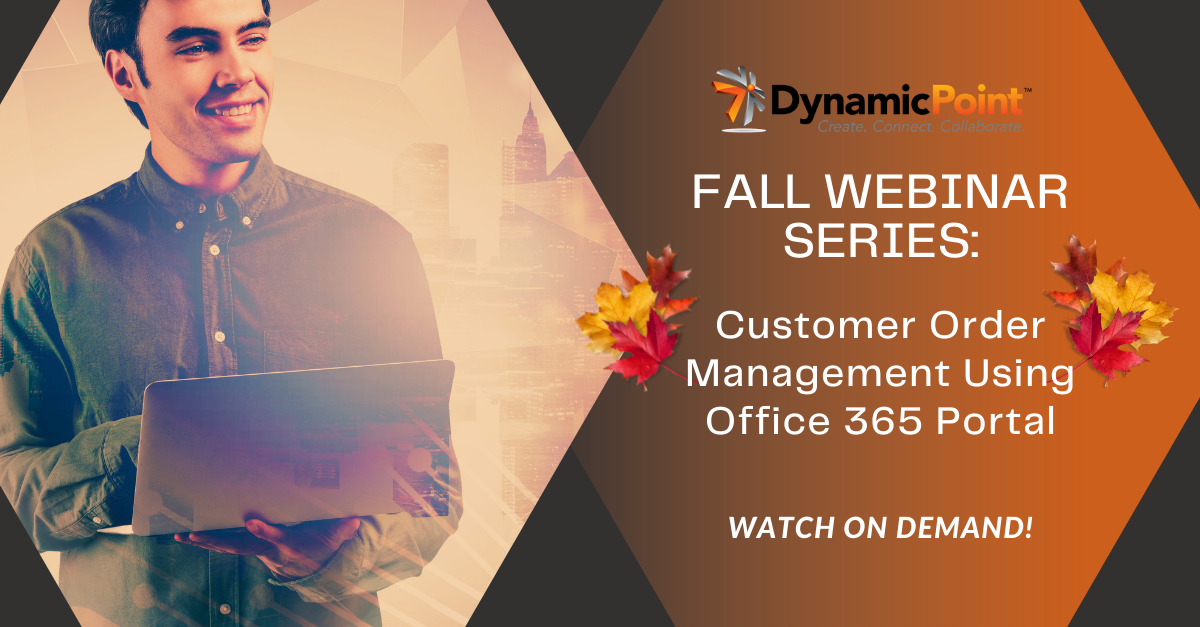 Customer Order Management Using Office 365 Portal
Discover how a DynamicPoint Customer Portal can be used to provide your customers access to their existing orders, allow updates and create new orders. Include such details as shipping information, order status, production elements, and financial details. All of these features are possible directly from an Office 365 Portal site. In this webinar you will learn how to:
• Creating a customer extranet using your existing Office 365 subscription
• Branding the site to include your corporate logos and colors
• Incorporating ERP order details using DynamicPoint's Portal app
• Integrating Power BI Reporting and Power Automate
• Automate such business processes as contract renewal
• Collect customer contracts and documents; stored securely in SharePoint
• Leverage your existing investment while allowing 24-7 self-service access
CATEGORIES
---
RECENT POSTS
---
PARTNER ORGANIZATIONS
---
DynamicPoint is a proud member of the Microsoft Dynamics 365 Community. Click the logo below to see our featured blog.