DynamicPoint has seen considerable growth in distribution companies leveraging its Office 365 Portal application to collaborate with customers and vendors. The distribution industry can benefit greatly from self-service portals as there is a constant need to collaborate with many parties over complex supply chain processes. This can be further complicated when a third party logistic organization is utilized, as yet another entity is involved in the fulfillment process.
From the customer side, a portal is desired for distributors to enter orders and see the fulfillment and shipping details of their existing orders. On the vendor side, suppliers, including 3rd party logistic companies, can receive and confirm purchase orders, update expected delivery dates and provide shipping details.
The process below is a fairly typical one for a distribution company leveraging DynamicPoint's Office 365 portal app to collaborate with resellers and a 3rd party logistic provider.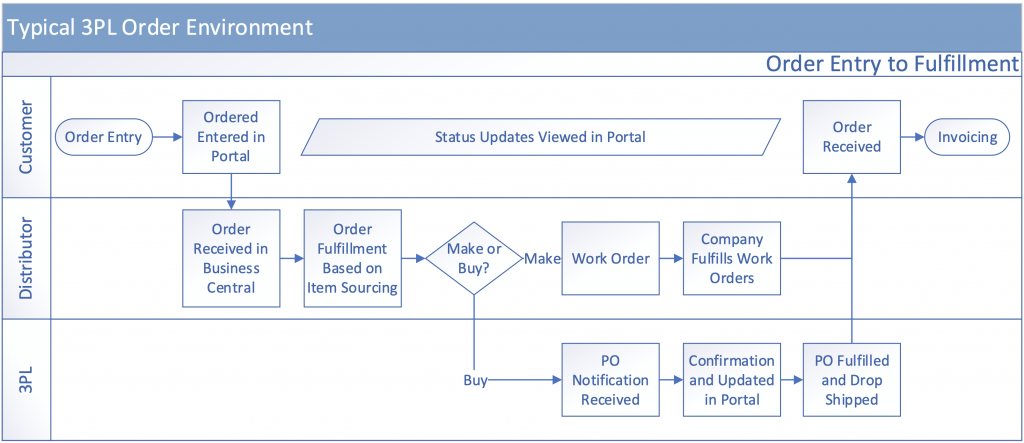 Since the communication is now supported with a customer and portal framework, it takes out the manual effort associated to sending spreadsheets and emails between the various parties. Customers and vendors have secure access to their data using a 24/7 self-service portal.