Does your company issue corporate credit cards to employees? While this is convenient, and sometimes necessary, for the employees to make purchases to run the business, it can often cause a headache for finance to manage these transactions after they are incurred. These purchases will need to be coded to the proper general ledger accounts, assigned to jobs, substantiated with receipts, and potentially reviewed by managers. We often see this process is manually settled by emailing around spreadsheets containing the transactions that have been downloaded from the bank's website. Not only is this time-consuming but can be error-prone due to its lack of auditability and control.
What are your Options?
There is no shortage of employee expense management solutions to assist you in improving your efficiency by automating this process. The downside is more software that must be purchased, maintained, and rolled out to your employees. What if credit card transactions could be coded, receipts attached, and reviews requested all from Microsoft Teams? That is what DynamicPoint has accomplished with its Office 365-based employee expense management solution, EasyEXP365. Given the application is built directly within SharePoint, it can be added to a Teams site or channel such that your employees don't have to leave the interface they are already so familiar with. By using what you already own, you not only save money but there is no need for extensive training.
How Does it Work?
The first step in automation is to electronically receive all credit card transactions automatically from the bank. Through DynamicPoint's partnership with Plaid, we can securely and seamlessly receive credit card charges from hundreds of financial institutions. Upon receipt, they are stored in SharePoint and assigned to your employees using a mapping of cardholder account numbers to employees. From there, employees can select the transactions or just submit receipts such that they are automatically associated with the transaction using OCR and matching rules.
Here is how it looks:
Managing Expenses from Teams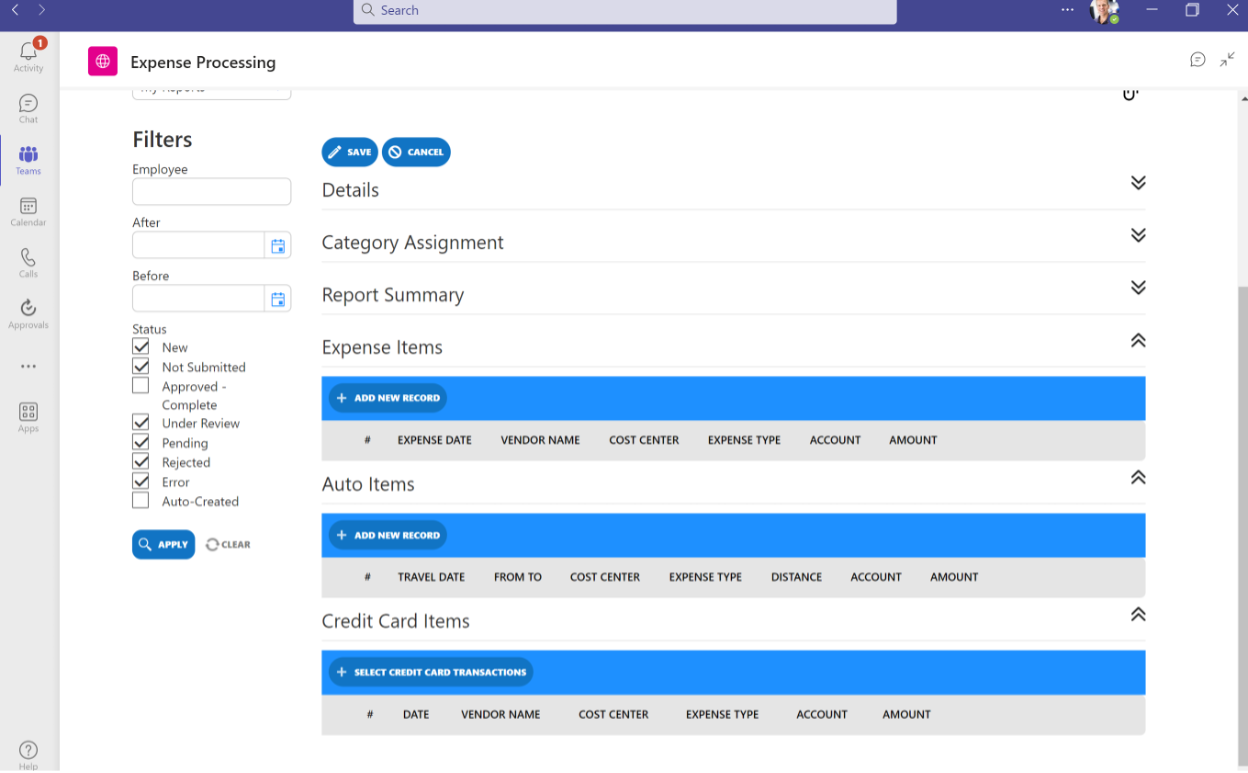 Selecting Credit Card Transactions
Coding to GL Accounts and Attaching Receipts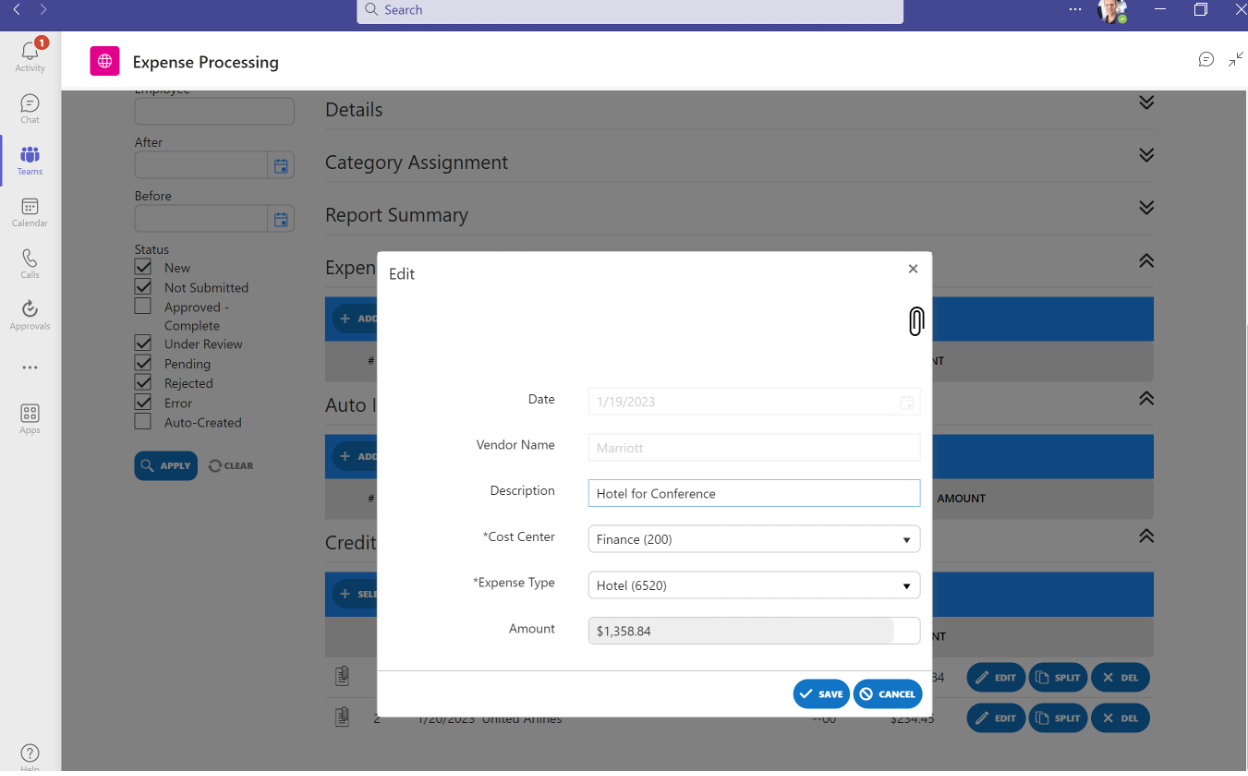 If a managerial review is needed, since DynamicPoint leverages Power Automate for workflow, the review and approval can also be conducted from Teams or the Power Automate mobile app. Upon final review, the EasyEXP365 app will create the corresponding transaction in the ERP or Accounting system.
What is the Benefit?
The main objective of this approach is that it uses the Microsoft Teams interface, which is very familiar to existing users. Since most of our customers are already Office 365 subscribers, you get to leverage what you already own. We often find that we are anywhere from a third to a half of competitive solutions.
Want to learn more?
Check out our recent demo videos, view pricing details, or schedule a 1:1 product demonstration.