DynamicPoint has developed integrations with Dynamics NAV and maintains these integrations for customers that have not yet migrated to Business Central.
Our integration with Dynamics NAV uses the product's native REST (ODATA) web services that are provided by Microsoft.  Any page can be made available from within Dynamic NAV with just the click of a button to publish it. As NAV is typically deployed to on-premise servers, we utilize Azure Hybrid Connections to establish secure communication with these endpoints without the need to make them publicly facing. All of the products have two way integrations such that data can be read as well as updated back to Dynamics NAV. 
Read more about the specific product integrations below:
Customer & Vendor Portals
Display information from the Dynamics NAV customer record, updates after sales approval, create new orders, show payment status or even allow customers to create service cases with integration to NAV.  Using our vendor portal you can collaborate with your trusted partners to view their purchases orders, confirm shipments, provide fulfillment details or see invoice payment status.
Customer & Vendor Portals
EasyAP365 - Invoice Automation
The EasyAP365 invoice automation product has a two way integration with Dynamics NAV to query vendors, purchase orders and shipments.  Depending on the invoice type, a purchase invoice, invoice match or shipment transaction is created upon invoice approval.
EasyAP365
EasyEXP365 - Employee Expense Reimbursement
Employee out of pocket and corporate credit card expenses are coded directly to Dynamics NAV GL accounts, dimensions and jobs. Depending on the type of expense recorded, purchase invoices are created for employee payment or general journal entries are written to account for corporate credit card transactions.
EasyEXP365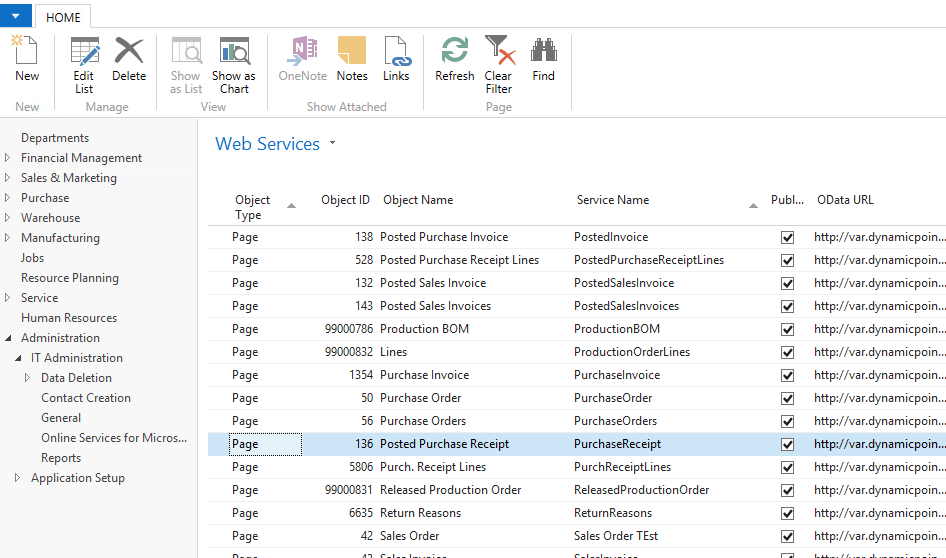 Why Customers Love DynamicPoint

Kellie and team I really appreciate all your help getting our customer's project sorted out. It may not have been our ideal go live situation with the client's old system going down suddenly, but you have been awesome about very quick responses, and getting things taken care of for us and the client. Thank you.

Brenda N.,
Senior Director, Technology Services | RSM US LLP

IT systems are never perfect. The difference between a good and average (or poor) experience is made when a vendor proves themselves as a true business Partner by ensuring the customer is getting the value they expect from their product, it's this character and culture of their team that validates my decision to partner with DynamicPoint.

Chris E.,
Director of Business and Quality Information Systems | OneBlood, Inc

We have been so impressed with DynamicPoint's solution and their people. They put in the time to make sure they can deliver what they promise," concludes Amy. "You can tell they are very committed to their customers and made me feel like a priority through every question and conversation.

Amy T.,
Sr. Manager Business Applications & IT Support Services | CBORD

DynamicPoint is very knowledgeable, quick turnaround times and great customer service. What they deliver is always what I asked for or more. One of my most favorite vendors!

Shannon I.,
Glidewell Laboratories

Great expertise with both Microsoft Dynamics GP and SharePoint. DynamicPoint was very responsive and professional throughout the engagement. The product was exactly what was desired, and was bug free upon delivery. I highly recommend working with DynamicPoint for any GP customization or SharePoint development.

Ron T.
T.D. Williamson Inc.