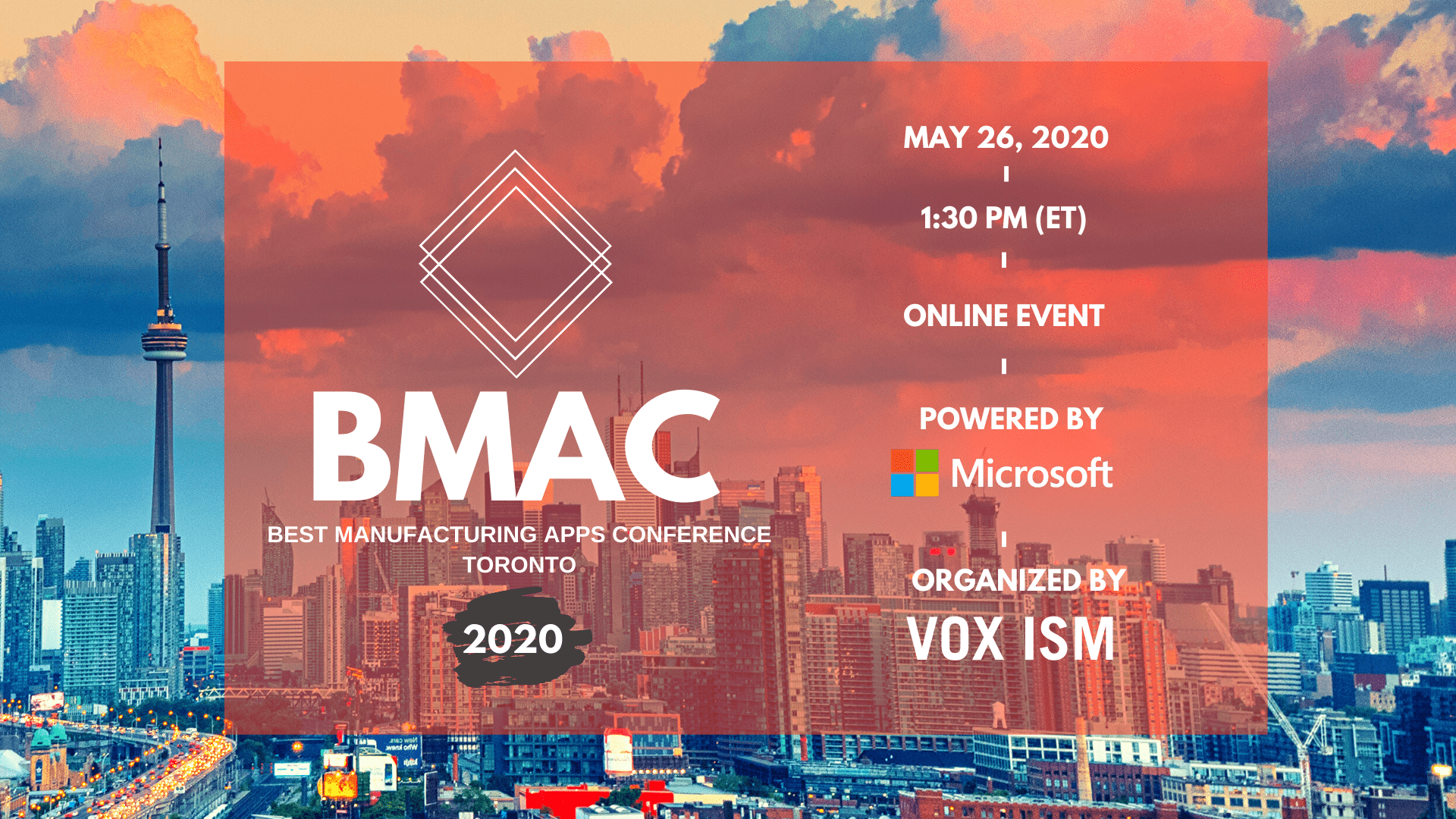 Best Manufacturing Apps Conference (BMAC) – Online Event
About Best Manufacturing Apps Conference (BMAC)
The Best Manufacturing Apps Conference (BMAC) is the one-stop experience that brings together Canadian manufacturers and industry experts and keeps them ahead of manufacturing's digital transformation and showcases the Top Manufacturing Apps that work with Microsoft's ERP software – Dynamics 365 Business Central for Canadian manufacturers.
In this event, 17 Microsoft Dynamics 365 Partners will present for 7 minutes each to showcase their Manufacturing App. After partners' presentations, if you like their App, each partner will have an open online conference room to answer your specific questions and show you the software in more detail. Register today, at no cost to you!
Join Mike Marcin who will be presenting on Manufacturing Portals for Microsoft Office 365
Learn how DynamicPoint's Portal application allows you to easily create a manufacturing portal for your customers, vendors or employees. The app harnesses the power of the Office 365 platform while providing real-time integration with Dynamics 365 BC.
CATEGORIES
---
RECENT POSTS
---
PARTNER ORGANIZATIONS
---
DynamicPoint is a proud member of the Microsoft Dynamics 365 Community. Click the logo below to see our featured blog.