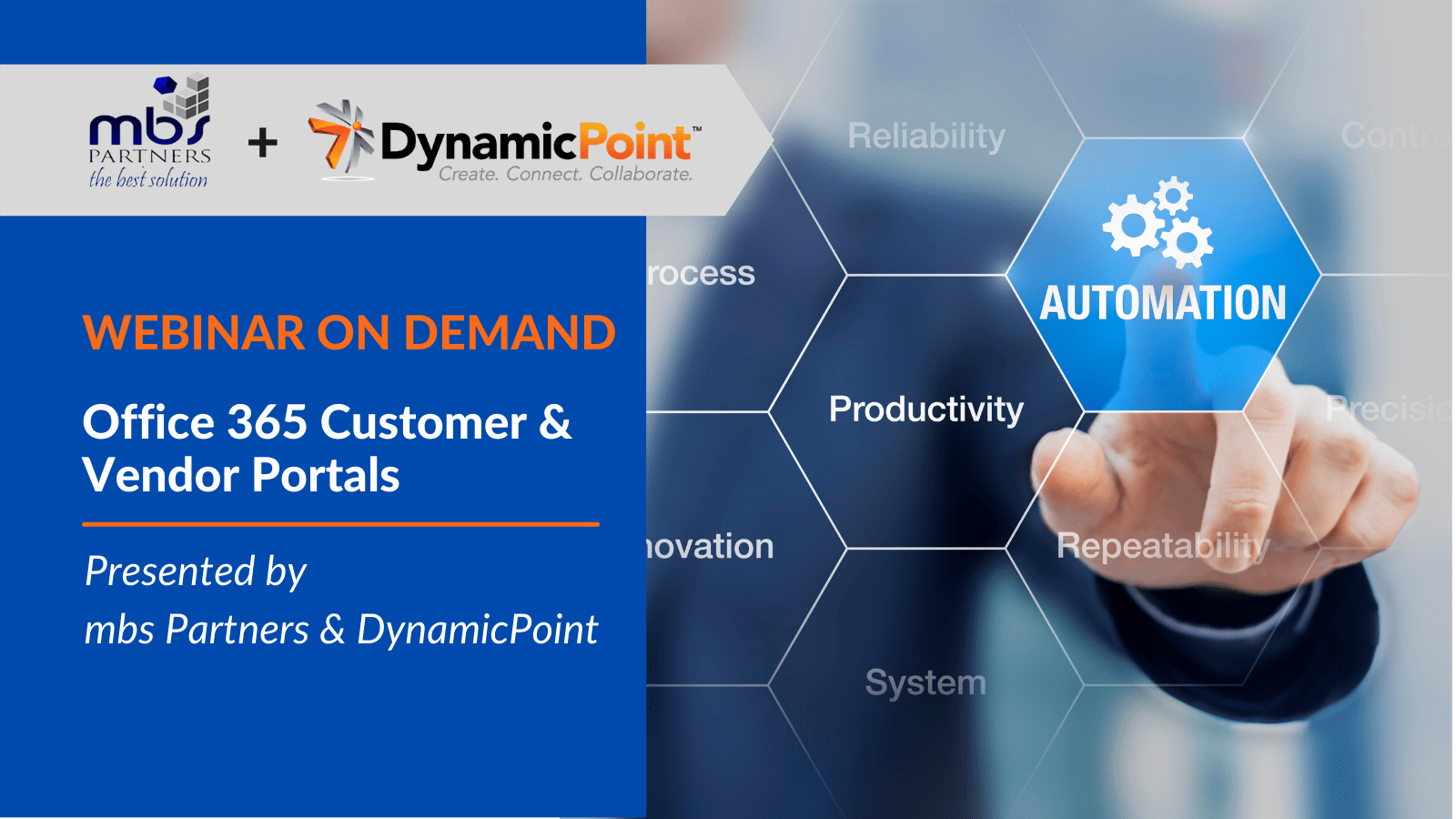 Office 365 Customer & Vendor Portals | Presented by mbs Partners and DynamicPoint
WEBINAR ON-DEMAND: Watch mbsPartners and Dynamic Point leverage customer, vendor, or #employeeportal together with Office 365 to automate entire business processes.
Learn more and watch the on-demand webinar here: https://www.youtube.com/watch?v=wj88yrxr0ls
CATEGORIES
---
RECENT POSTS
---
PARTNER ORGANIZATIONS
---
DynamicPoint is a proud member of the Microsoft Dynamics 365 Community. Click the logo below to see our featured blog.