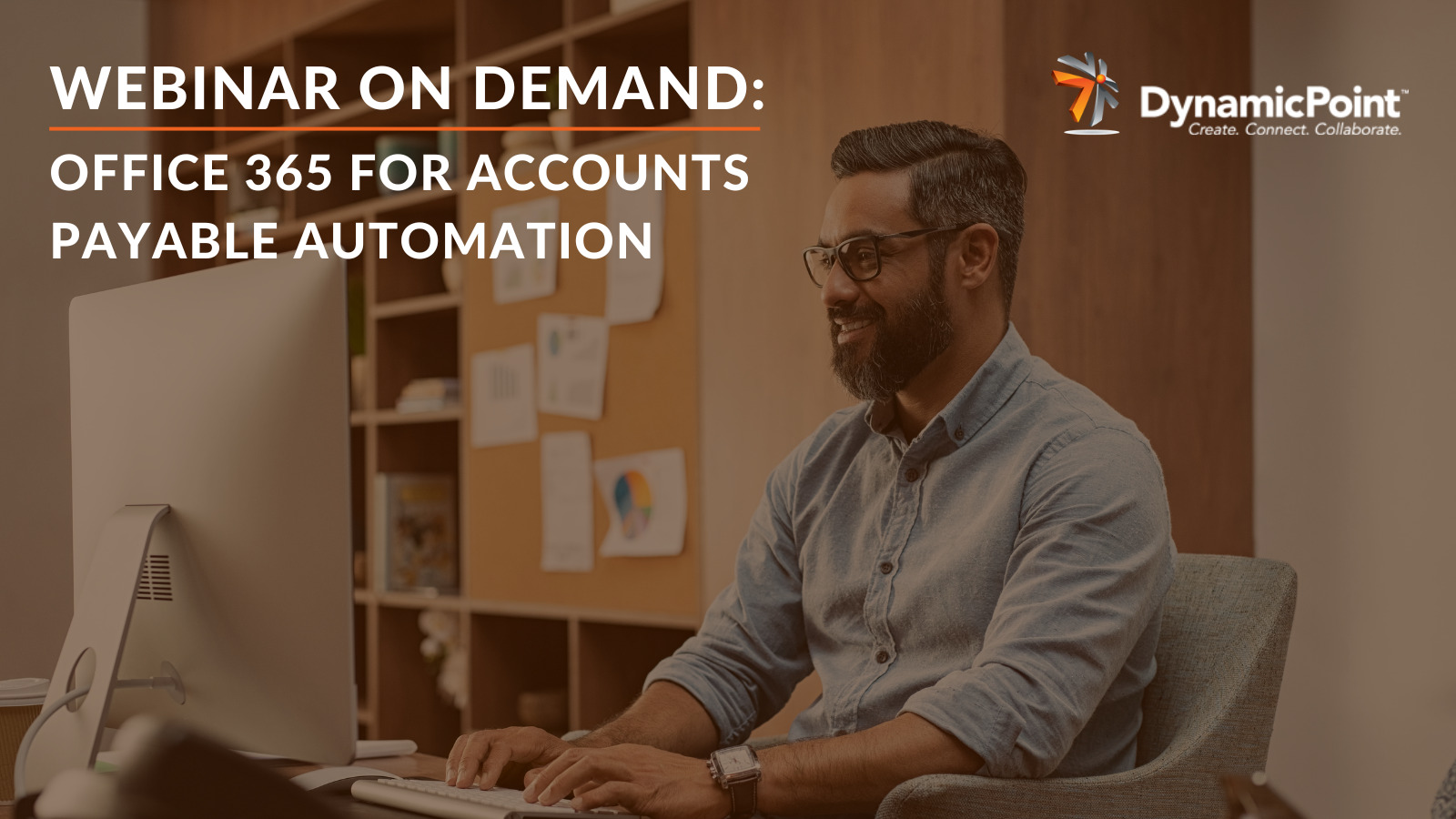 Office 365 for Accounts Payable Automation
"He who will not economize will have to agonize" – Confucius
Looking to economize these days? Are you interested in using what you already own to automate your manual AP invoice process?
Look no further than Office 365.
Is your staff faced with the everyday challenge of too much to do?
Are staff costs rising?
Are your current manual processes too slow and cumbersome?
Come join our webinar where we will show you how you can leverage a platform you already own, Office 365, to automate your accounts payable management process.
In this upcoming webinar, we demonstrate how to streamline key AP functionality including:
• Automated processing of Invoices without a Purchase Order
• Automated processing of Invoices related to Purchase Order with or without a separate goods receipt
• Easy to manage invoice approvals and allocations
• Elimination of paper document filing
• Automatic creation of payables transaction in accounting software
We will show you how Office 365 combined with DynamicPoint EasyAP365 will give you a powerful yet economical solution that rivals the most expensive AP solutions on the market.
CATEGORIES
---
RECENT POSTS
---
PARTNER ORGANIZATIONS
---
DynamicPoint is a proud member of the Microsoft Dynamics 365 Community. Click the logo below to see our featured blog.