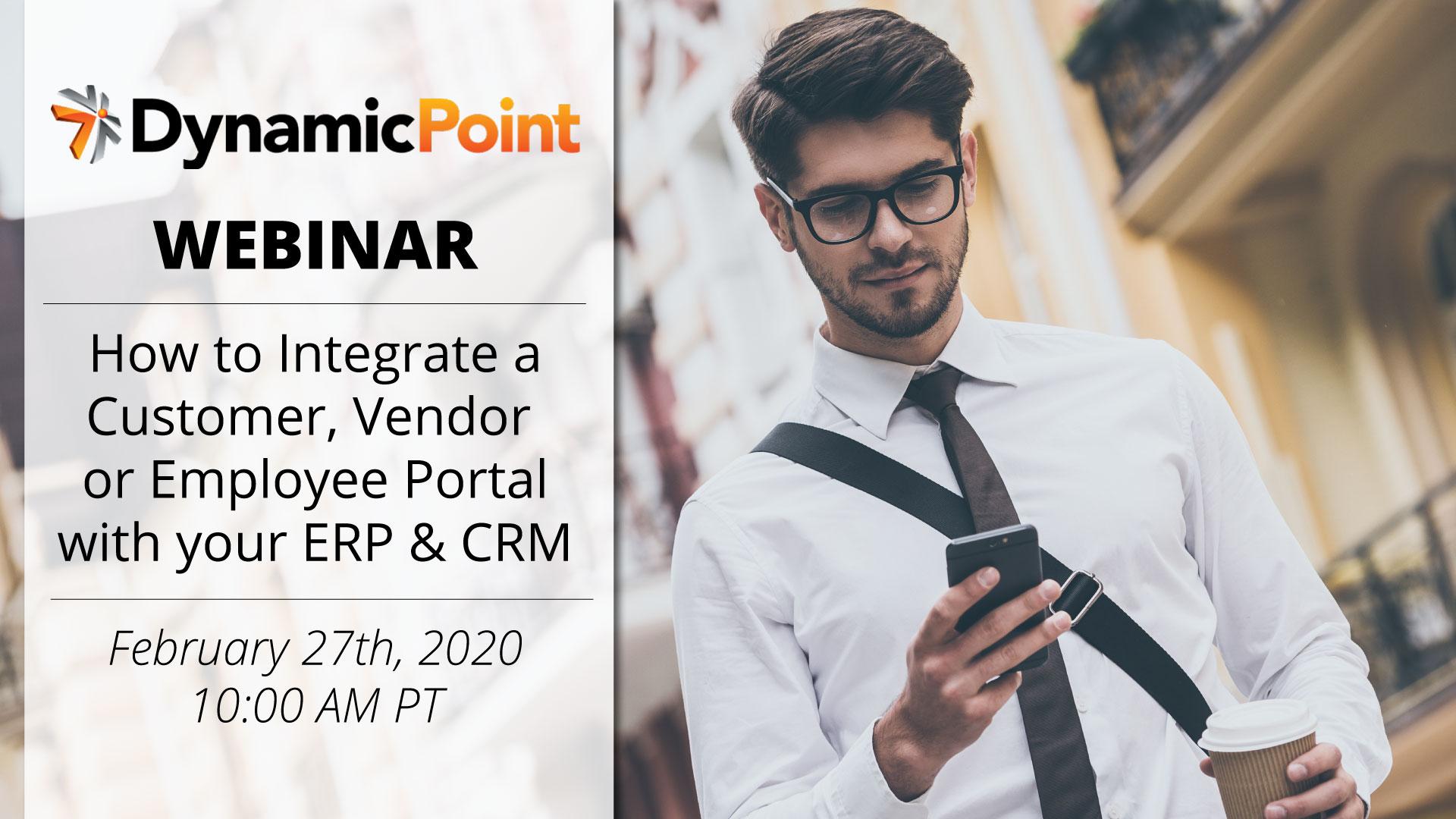 WEBINAR: How to Integrate a Customer, Vendor or Employee Portal with your ERP or CRM
Join us for a focused session where we explore Office 365 and ERP/CRM integration options available with the DynamicPoint portal application. We'll address how the product leverages Microsoft Flow for workflow and approval of changes made through the portal, and how to use this platform to automate your business processes.
In this on-demand webinar, we'll cover:
– Generating notifications and approvals for items changed on the portal
– New user requests using Microsoft Forms
– Digital signature requests using DocuSign
– Mobile notification
– Microsoft Teams Review and Approval
– ERP, database and even Excel integration of data on the portal
Come prepared with your tough integration questions as we hope to show you how extensible and flexible our portal solution can be.
CATEGORIES
---
RECENT POSTS
---
PARTNER ORGANIZATIONS
---
DynamicPoint is a proud member of the Microsoft Dynamics 365 Community. Click the logo below to see our featured blog.